Largest state-owned tourism group in Chongqing, China.
China-ASEAN Joint-Collaboration: Chongqing Pass 惠游重庆 (AI Chongqing) Smart Destination Platform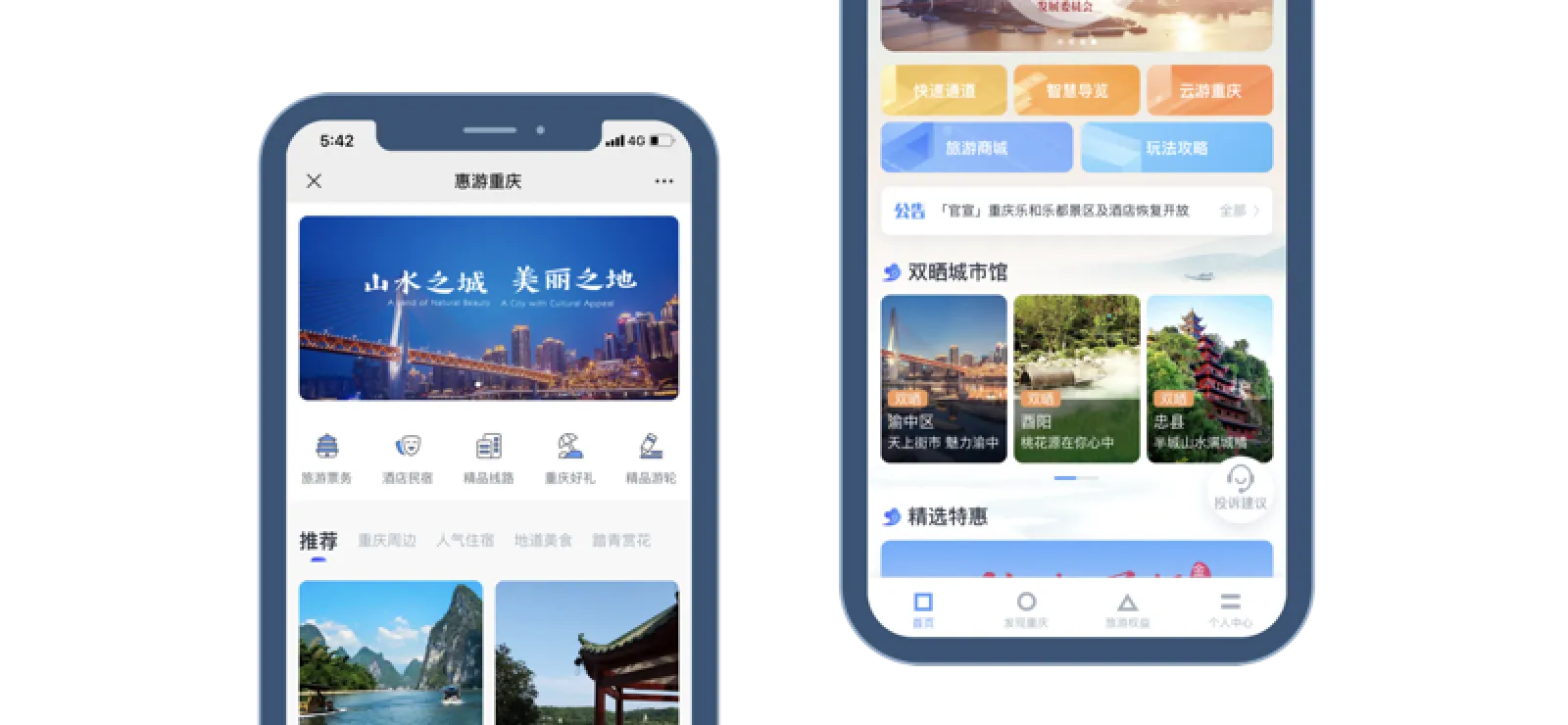 Official Platform of Chongqing Tourism Bureau
Launched on August 2019
Became an important platform for POST-COVID Tourism Industry Recovery
Covers 300+ attractions and hotels in Chongqing
110,000+ monthly new users(3 times more than before COVID)
Past 4 months, 220,000 venue scan checkins
Outside of Singapore, the Chongqing Tourism Group (CTG) is the biggest adopter of the system in China. CTG is the largest tourism group in Southwest China, with seventeen attractions, seven five-star cruises, twelve hotels and two travel agencies. The system has been successful in supporting CTG across its business units; it has helped CTG acquire and retain more than four million users since 2019.
Explore case studies from your industry.